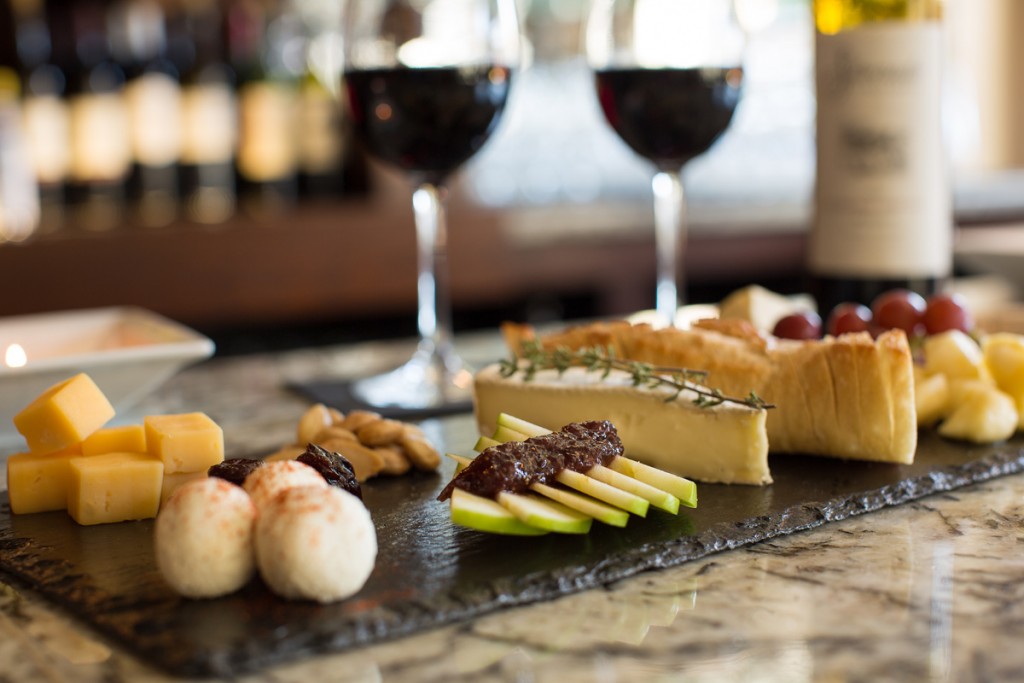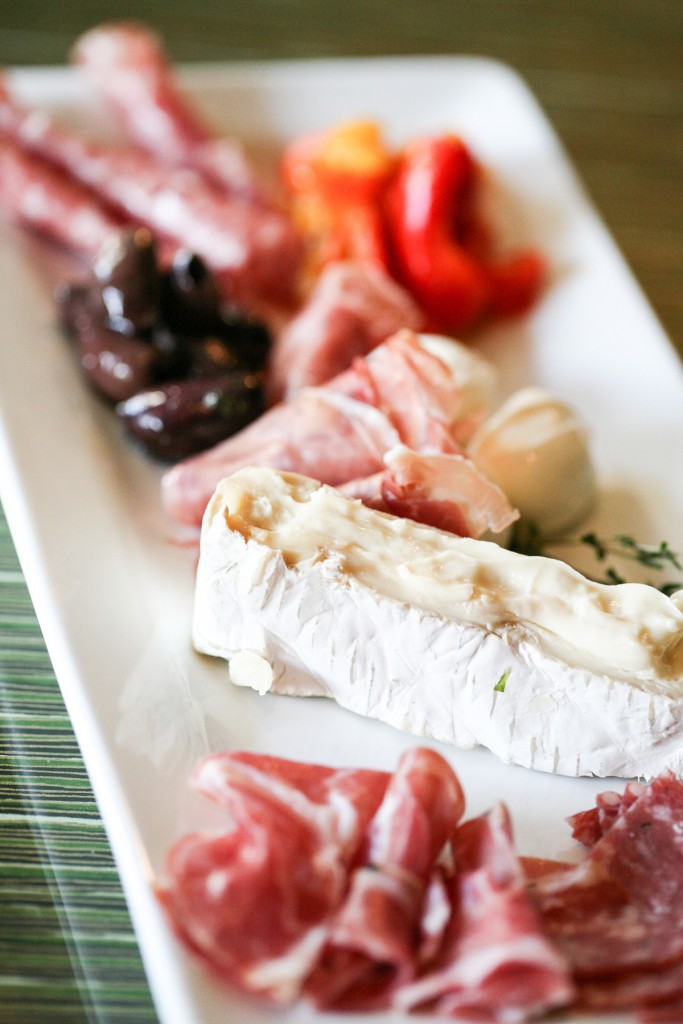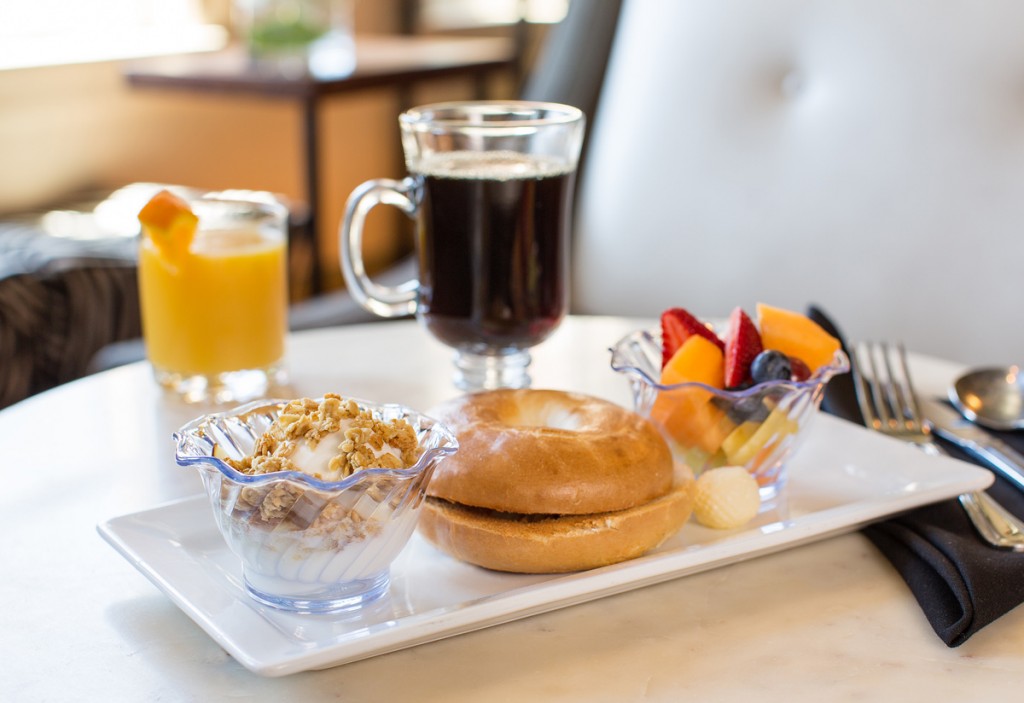 Antipasti Platters
House Bread 25
Warm baguette, elephant garlic, whipped herb butter
Truffled Almonds 30
Roasted Marcona almonds, sea salt, white truffle powder
Marinated Olives 30
House marinated olives (contain pits)
Hummus 28
Roasted garlic hummus, olives, cherry tomatoes, pickled wild mushrooms, cucumbers, bagel chips
Crostini 27 (Approximately 2.5 pieces per person)
Choice from the following
Smoked Salmon Mousse*: Smoked salmon mousse, fried capers, tomato preserves, microgreens
Fig-Bacon Jam: House made fig-bacon jam, mascarpone and chopped truffled almonds
Bruschetta – Cherry heirloom tomato, micro basil, olives, white balsamic honey
Charcuterie 60
Chef's selection of local cured meats and other house made specialties. Marinated wild mushrooms, house pickled vegetables, house made black cherry mustard, crostini.
Fromaggio 60
Chef's selection of fine cheeses, truffled Marcona almonds, fig-bacon jam, port poached pear, spiked honey, crostini
Crudite 35
Selection of seasonal raw and roasted vegetables, roasted garlic hummus
Antipasti Platter 60
A selection of house meats and cheeses with pickled vegetables, house made mustard, fig-bacon jam, and other seasonal specialties
Seasonal Fruit Platter 40
Fresh seasonal fruit, walnut honey dip
Piccoli Piatti
Wild Mushroom 50
Locally foraged wild mushroom ragout, crème fraiche, pan fried bread
Tin Lizzie Sliders 45
15 house cured and smoked pork belly sliders, fennel slaw, roasted pear aioli
Beef & Lamb Sliders 47
15 beef and lamb sliders, fig-bacon jam, white cheddar, pickled fennel, greens
Raviolo 40
House made ravioli, smoky tomato coulis, fried prosciutto, micro-herb salad
Meatballs 45
Meatballs with lamb, beef, pine-nuts and dried currants. Served with house marinara and fried bread.
Lox and Bagel * 52
House cured lox, cherry heirloom tomatoes, dill crème fraiche, fried capers, pickled red onion, bagel chips
Insalate
House Salad 20
Field greens, herbs, cherry heirloom carrots, pickled vegetables, house vinaigrette
Caesar 27
Romaine wedge, house Caesar dressing, shaved Parmesan, flash fried white anchovy, garlic herb croutons, lemon brulée
Caprese 25
Cherry heirloom tomatoes, fresh mozzarella pearls, micro basil, extra virgin olive oil
Dolce
Tin Lizzie Tiramisu 35
Lady fingers soaked in Italian espresso liqueur, whipped mascarpone custard, shaved chocolate, chocolate espresso beans
(contains raw eggs)