Seattle regularly ranks among the nation's best experiences for tourists and visitors. Nearly 20 million people visited the jewel of the Pacific Northwest in 2014 and that number is expected to rise this summer. To accommodate the interest in the city and the high volumes of tourists expected to pass through, there are more things to do, places to eat, and attractions to visit than ever before. The usual suspects are a no-brainer for those familiar with Seattle, so we won't list Pike Place Market or the Space Needle on this list. Instead, consider the following as solid go-to options once you've taken the iconic tourist photo atop the Needle and are looking for entertainment off the beaten path. Here are our suggestions for destinations you should visit this summer so you can enjoy the Emerald City to the fullest.
What to Do
Seattle International Film Festival 2016
5/19-6/12/16
Tickets and passes available here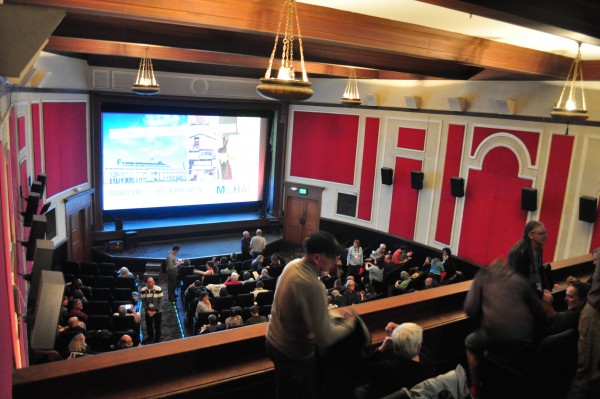 A film lover's paradise a far cry from the chilly winter slopes of Sundance, Seattle International Film Festival has seen significant growth in both attendance and interest over the last several years and that trend doesn't seem to be slowing down. With parties, premieres, and exclusive Q&A sessions with filmmakers, actors, and celebrities, there's something for everyone who calls themselves a movie lover. While the festival has expanded throughout the various venues of Seattle, the heart and soul of SIFF lives at Seattle Center and the nearby Uptown Cinema, which is owned and operated by the festival year-round.
Seattle International Beerfest 2016
7/8-7/10/16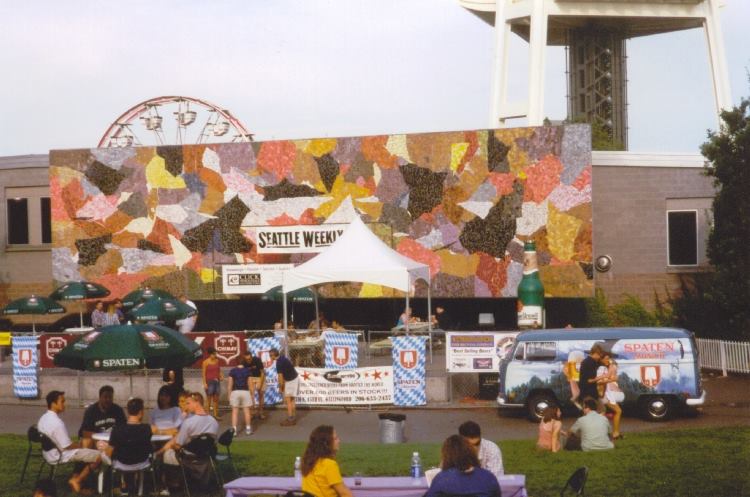 An all-weekend celebration of beer, Seattle International Beerfest is returning to Seattle Center's Fisher Pavilion this July with more beer than you can – or should – shake a stick at. Brewers from all around the world attend the festival, bringing rare and exotic varieties that you won't find anywhere else. For just $40, you can get 30 beer tickets and an official SIB pint glass that you can use all weekend long.
Bumbershoot 2016
9/2-9/4/16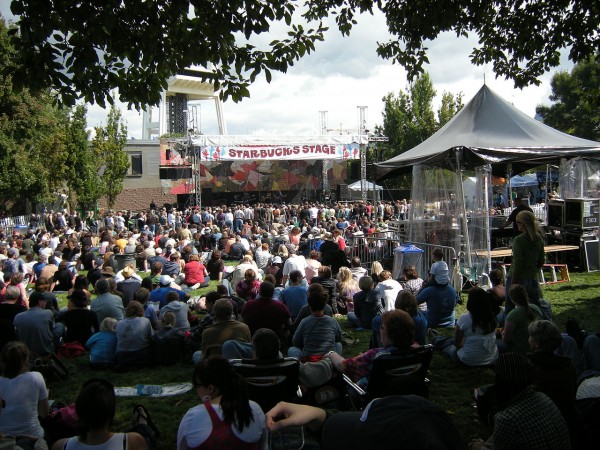 The annual go-to destination for music lovers in the Northwest, Bumbershoot combines all that makes Seattle a cultural hub in North America. Live music, spectacular artwork, performance art, comedy, spoken word, lectures, and everything in between can be found around Seattle Center over Labor Day weekend. While the official lineup has yet to be released, the rumor mill has been churning and we think this year's performers will make this Bumbershoot a memorable one.
Where to Eat
Queen Anne Beer Hall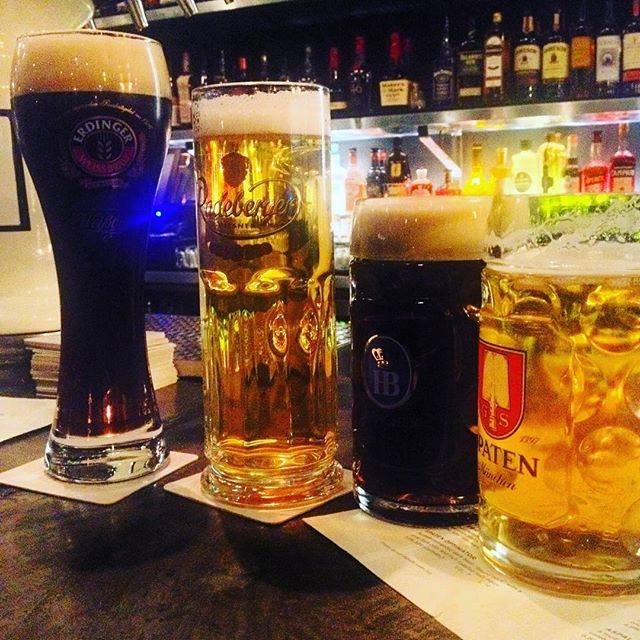 Queen Anne Beer Hall is one of Seattle's favorite new eateries. A huge space previously occupied by a commercial warehouse, Queen Anne Beer Hall intentionally mimics the old world-style of communal neighborhood beer halls complete with long tables and benches, a walk-up grill, and a tremendous selection of beer from around the world. It's loud and very popular nearly a year after opening, but worth a visit if you're in the mood for a brew after a long day at Seattle Center.
Seattle Center Armory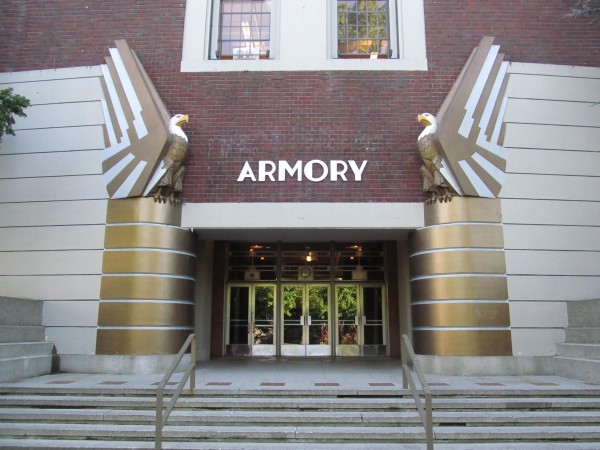 Believe it or not, the center of Seattle's tourist hub also has a pretty respectable selection from local favorites new and old. You'll find the usual suspects like Starbucks and Subway within the bustling hub of Seattle Center's indoor center, but a quick bite at Skillet Counter, Mod Pizza, or a bagel at Eltana are all delicious options for tourists on the go.
The Tin Lizzie Lounge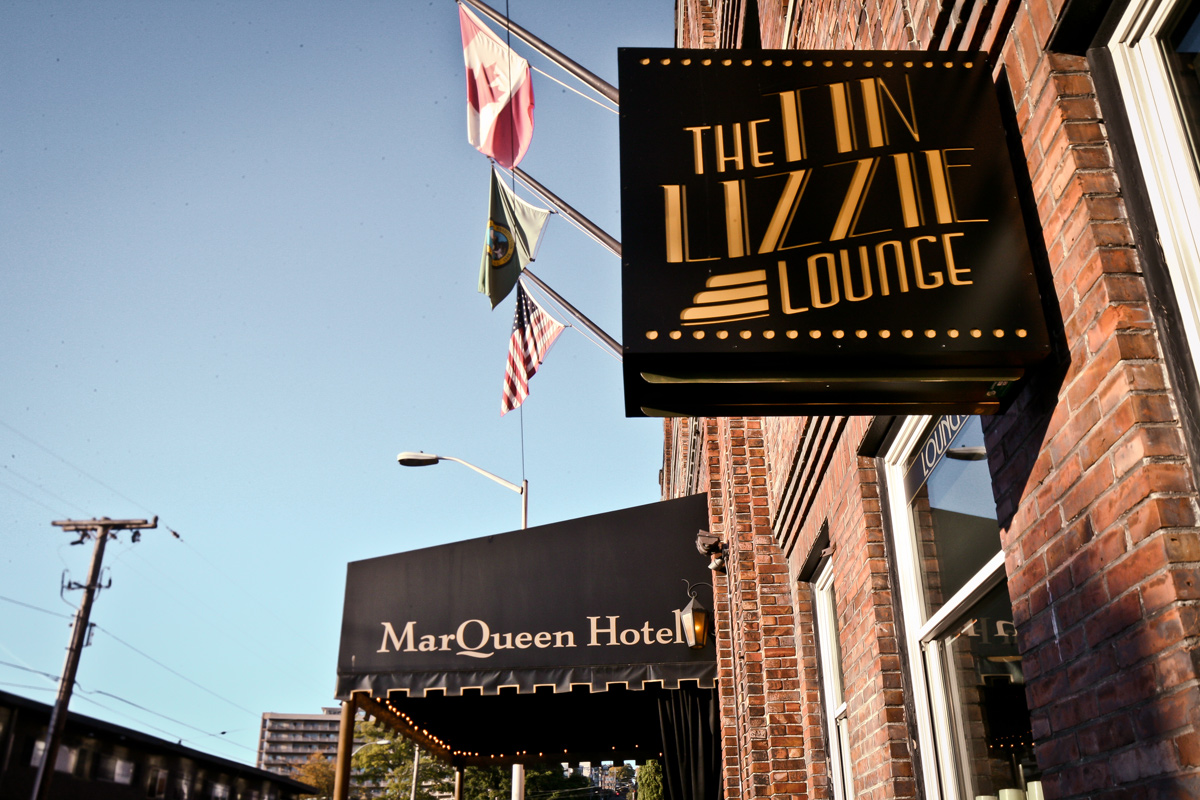 Regarded by many as the go-to neighborhood speakeasy for those lucky enough to be nestled at the base of Queen Anne Hill, The Tin Lizzie Lounge provides a quiet respite from the busy, overcrowded streets and sidewalks surrounding Seattle Center. Attached to the historic Marqueen Hotel, The Tin Lizzie Lounge serves breakfast, lunch, dinner, brunch, and boasts a remarkable happy hour menu. Find out more by contacting us here or swing by during your travels – we'd be happy to see you.
Where to Go
Olympic Sculpture Park
Hours: 6 AM – 8 PM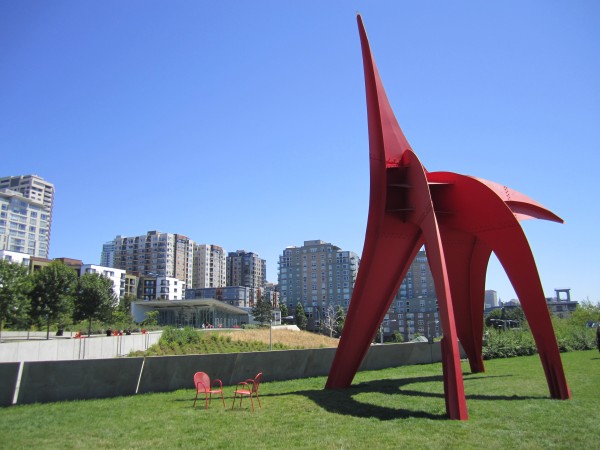 Among the newest additions to Seattle's collection of impressive public parks, Olympic Sculpture Park provides a glimpse of Seattle's art scene, a view of the waterfront, and the chance to visit the attached Seattle Art Museum after you've exhausted your time at Pike Place Market. Located within walking distance of the Seattle Aquarium, a trip to the park should be on everyone's to-do list this summer.
Kerry Park
Open 24 hours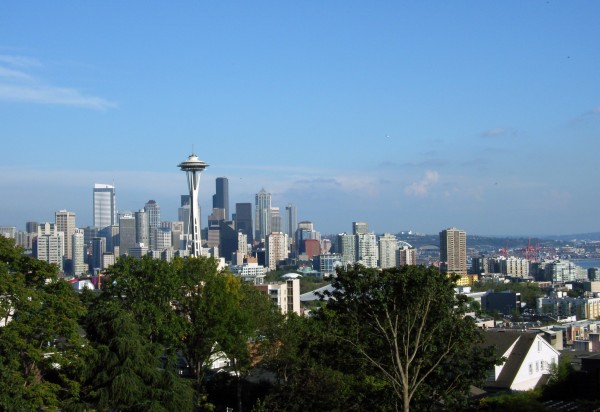 Forget every other photo op – this one will knock your socks off. On a good day, Kerry Park provides scenic views of the Space Needle against the downtown skyline and beyond to foggy Mount Rainier. It's small and located a steep mile north of Seattle Center, but no trip to Seattle is complete without a half hour spent at Kerry Park. 
Fremont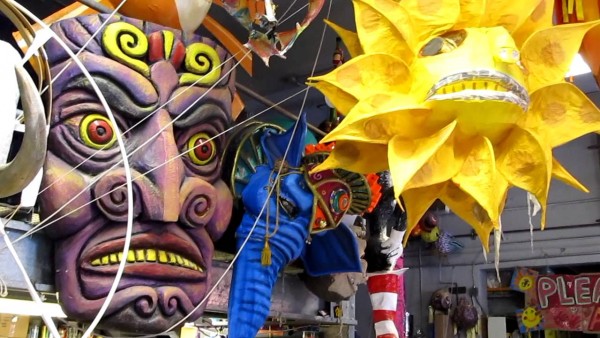 For a true taste of what makes Seattle wacky and weird, the Fremont neighborhood (about two miles north of Seattle Center) is a great place to start. Complete with a statue of Soviet leader Vladimir Lenin, a park repurposed from an old gasification center, and a gigantic concrete and clay troll that lives under the SR-99 bridge, Fremont provides plenty of conversation pieces – especially during the summer months. A visit to the area during the Solstice celebration brings great music, wonderful food, and a colorful cast of characters you may never forget. You've been warned.
Cheers to another beautiful Seattle summer and don't forget to visit Tin Lizzie Lounge for a relaxing break from the excitement!