It's a common thing for friends to head to a lounge or bar to enjoy happy hour or some drinks with the girls – but it wasn't always like that. Prohibition was in place from 1920 to 1933 in the United States, outlawing the manufacturing, transportation and sale of alcoholic drinks. We won't get into the ins and outs and legal back-and-forth of that time, but one thing that came out of its repeal in 1933 was the definition of the 'classic cocktail'.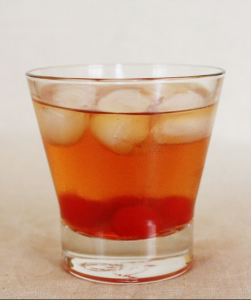 According to Wikipedia, the classic cocktail is defined as a cocktail that appeared on the scene after 1887, when Jerry Thomas' Bar-Tender's Guide was published (it was the first real cocktail book ever published in the U.S., and gave rise to all sorts of mixology), but before the end of Prohibition. Some of the examples the encyclopedia mentions are the Planter's Punch and Satan's Whiskers.
There's quite a bit of debate about what really makes a cocktail classic, but here at the Tin Lizzie Lounge, we like to think that it comes down to mixing flavors in such a way that is both complementary and simple.
Some examples would be mixing gin, dry vermouth and a citrusy lemon twist or a salty olive for a Martini; or shaking up bourbon, water, sugar and bitters garnished with lemon for the Old Fashioned. Even if it's a brand new cocktail (or at least one we haven't tried before), it can be classic. We've already talked about our Signature Tin Lizzie Cocktail as an example of this.
Some more of our specialty drinks that are just about as classic as they can get include our French 75, the Southside and the Sidecar. We're happy to tell you all about them as we mix one up for you!
If you want to learn more about some of the best-known classic cocktails that have been around for decades, Sharpologist.com has recipes and histories for the Mint Julep, Old Fashioned, Martini, Sazerac, and Manhattan. And of course, if you'd rather taste than read about these classic cocktail drinks, come on by the Tin Lizzie Lounge!